Welcome to our new series; 'things we learned and loved' – where we round up the things we have discovered, experienced and dealt with over the past month!
Here, the A&D team share their links, videos and thoughts on the past month! Enjoy!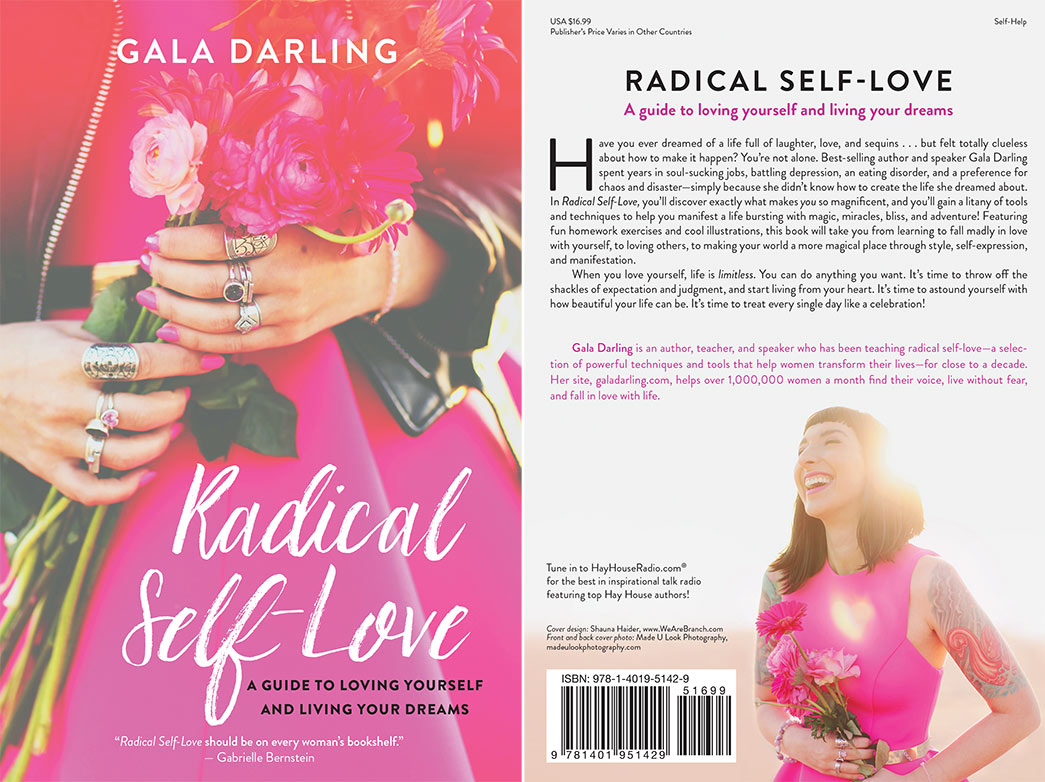 Radical Self-Love: A Guide to Loving Yourself and Living Your Dreams
The Gist: Author, teacher and speaker Gala Darling urges us to throw off the shackles of expectations and start living from the heart in this life-affirming tome
Why We love it: Laura C reads this every January without fail (and often inbetween) to feel empowered and reminded that we don't need a bunch of resolutions to 'be better', because we are all amazing as we are!
Ruth Jones and James Rebanks on Desert Island Discs
The Gist: The eight tracks, book and luxury item they'd want to take if cast away on a desert island.
Why we love it: Laura C and Laura M have both been listening to Radio 4's Desert Island Discs this week, and loving Ruth Jones (writer of Gavin & Stacey) followed by James Rebanks, shepherd and best-selling author of The Shepherd's Life
Podcast: Call Your Girlfriend
The Gist: Call Your Girlfriend is a podcast for long-distance besties everywhere.
Why We love it: This is a longstanding favourite podcast of Laura C; high-brow, low-brow, fiercely opinionated, and not afraid to realtalk each other about everything from menstrual cycles and body shaming to the Cheeto in Chief ( cough Trump cough) and workplace drama with devastating wit.
The Gifts of Imperfection by Brene Brown
The Gist: Brene Brown encourages us to own our stories, befriend our shame (either looks like 'I'm not good enough' or 'I am a bad person') and learn to be the person we are, not the person we think we are meant to be.
Why we love it: Laura E has found this book so useful in exploring who her authentic self is, after giving up the corporate rat race, the myth of the perfect body and (working on!) pleasing herself not others. It's helping her to own her vulnerabilities, celebrate her strengths and find greater connection with people who lift her up and love her, warts and all.
---
What did we learn this month?
Taxes are f*cking boring. Get an accountant if numbers aren't your jam. We love Rachael at Simplified Accounting for saving our bacon (and pennies better spent on desk snacks).

You really don't need to reply to every email. In fact, its recommend that you don't!

You guys are mad for madlibs! hope you are enjoying them!

Laura M has learned that getting a manicure after a long hiatus makes January feel a bit better. As does using the posh bath stuff you got for Christmas.

Animation is super hard but great bloody fun – see Laura E's insta post here.

@Colours.Cafe on instagram gives us LIFE and great colour palette ideas for branding

Admitting that you are freaking out and/or are shit at something is SO LIBERATING!

Laura M gives the best book recommendations – Laura E has EATEN Sally Rooney's two books in less than a week and is hungry for more!
What have you loved and learned this month that we need to check out? Let us know in the comments!